Post by Max Bradley.
Here she was the day I bought her (well day after it was dark by the time I got her home).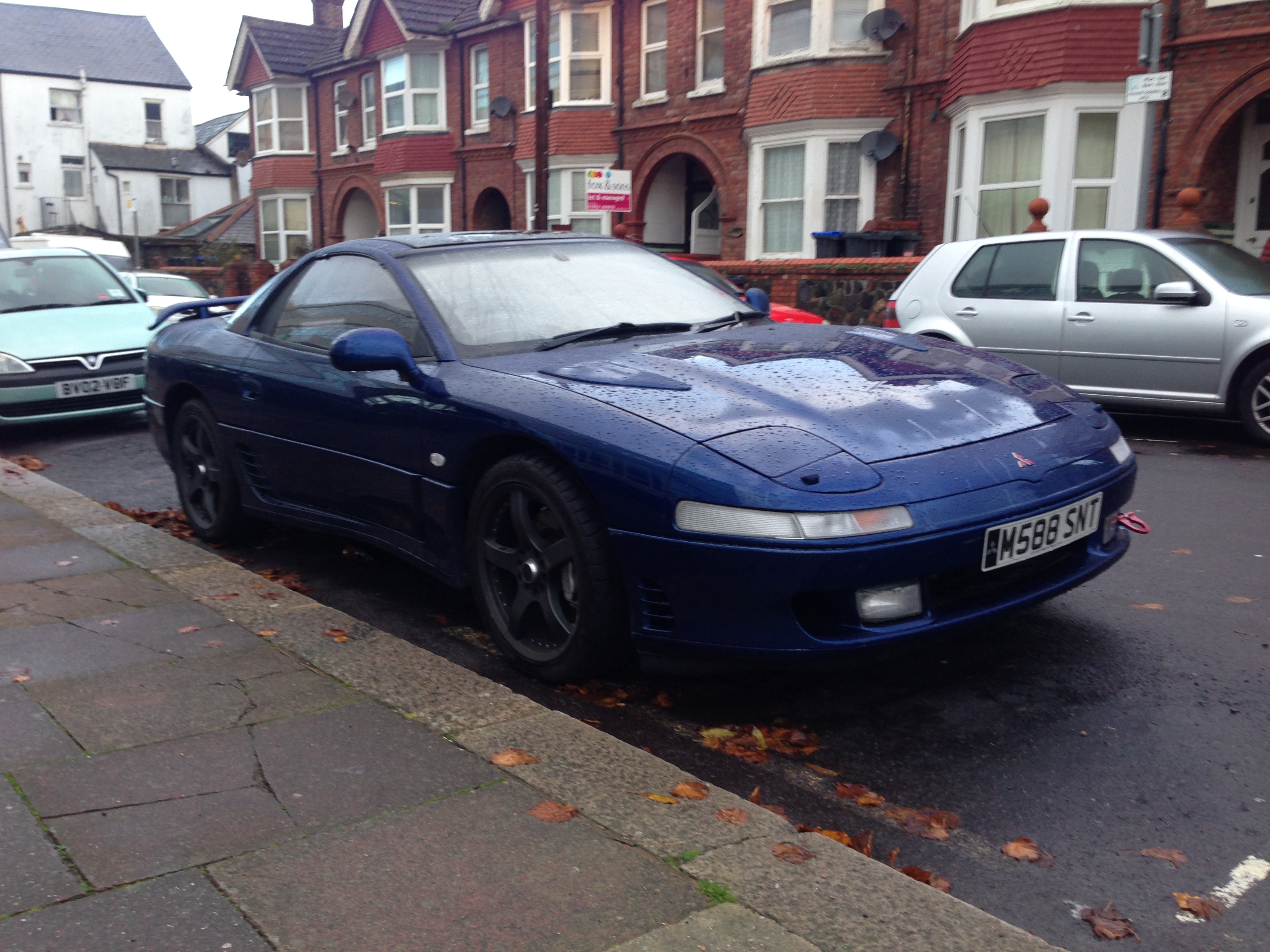 Spec was as follows:
1994 Mk1 (yes somehow that's right) Blue 3000GT Twin Turbo UK Model (possible one of if not the last UK cars left in Blue) (Since found more)
13T turbos
Amber BOV
Aeromotive Fuel Pressure Regulator
Fuel Pump Walbro 255
RC 550cc Injectors
Maft Pro mapped in Speed Density with boost control
Fully decatted exhaust system Viper custom job.
Exedy Clutch
Fidanza flywheel
AEM Wideband AFR gauge
Apexi boost gauge
Mishimoto Radiator
Magnecor HT leads
Plenum spacer
DNP intake
EGR delete
Lots of Samco hoses
Snap off steering wheel
Mapped at Eurospec for 429bhp @ 1.2bar
The only issues I had to sort out was a slight over heating after a lot of high boost driving and a hesitation while coming on boost.
I noticed the Mishimoto rad cap had a weak spring (was very easy to compress) so I swapped that out in the hope of solving the overheating but this didn't work. Next port of call was the thermostat so I changed that and in the process noticed it had a Mishimoto lower temp one. Swapped for an OEM one and voila, no more overheating. No matter what I do she stays cool.
So in the lead up to Christmas, with the exception of a slight hesitation all was running well. For Christmas my girlfriend very thoughtfully bought me a photoshoot with a friend of hers who is an amateur car photographer. So at 5am on a Sunday morning I got myself out of bed, woke the neighbours up and headed off for a great day.
Here are the pics
For those wondering no photoshop was done on these images. Sean (the photographer) was using an amazing technique where he set a very long exposure in pitch dark and walked around with a light to light the areas he wanted to show. The streaks of light in the background are actually car headlights that drove past during the shot. Amazing to say the least. Anyway enough talk heres the pics!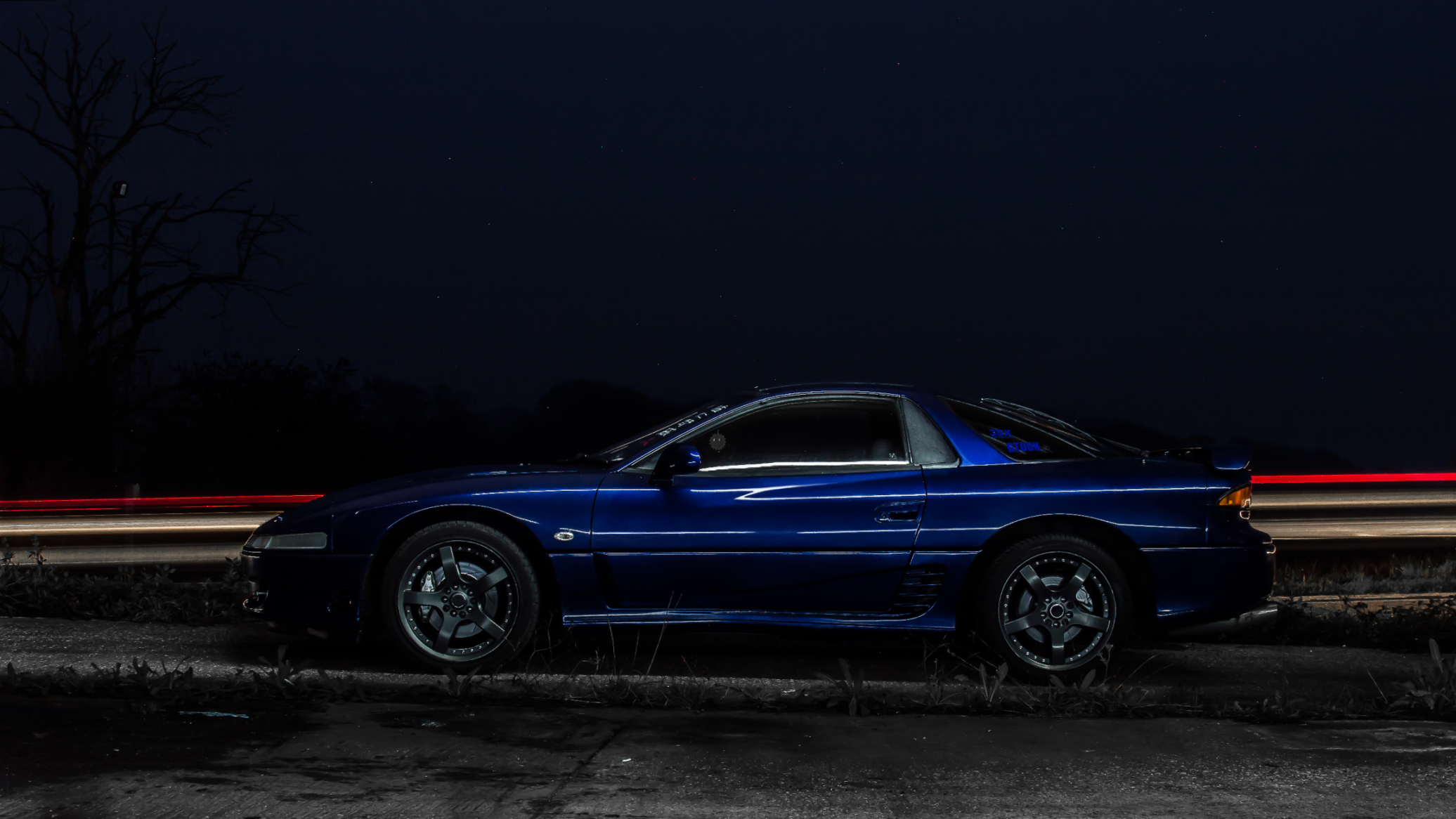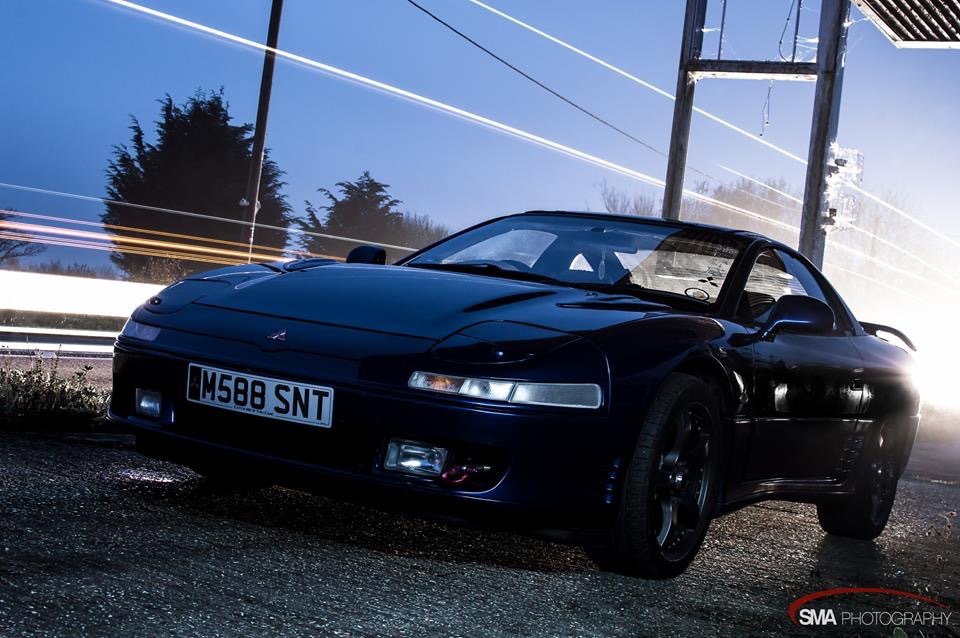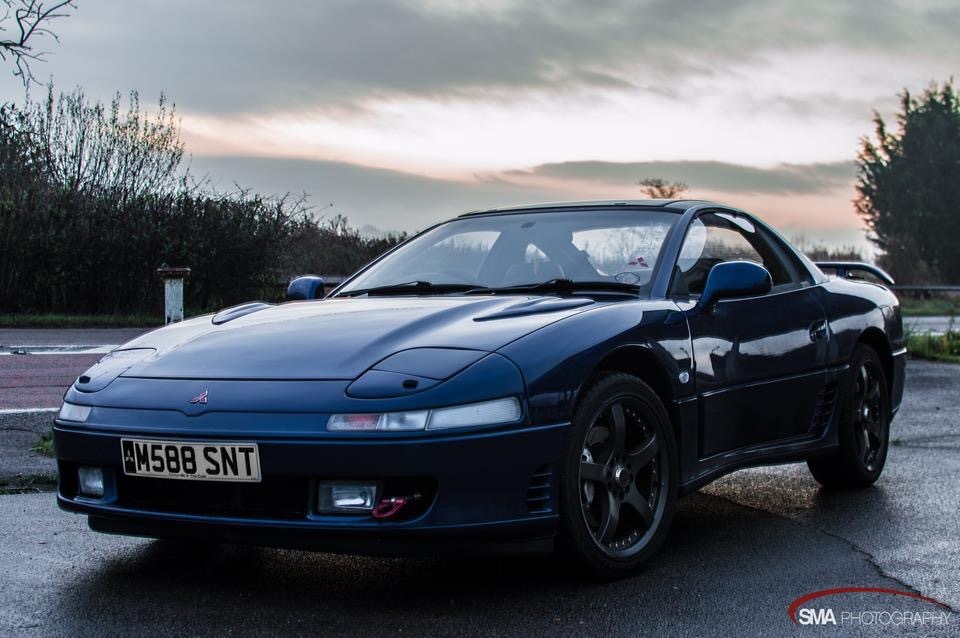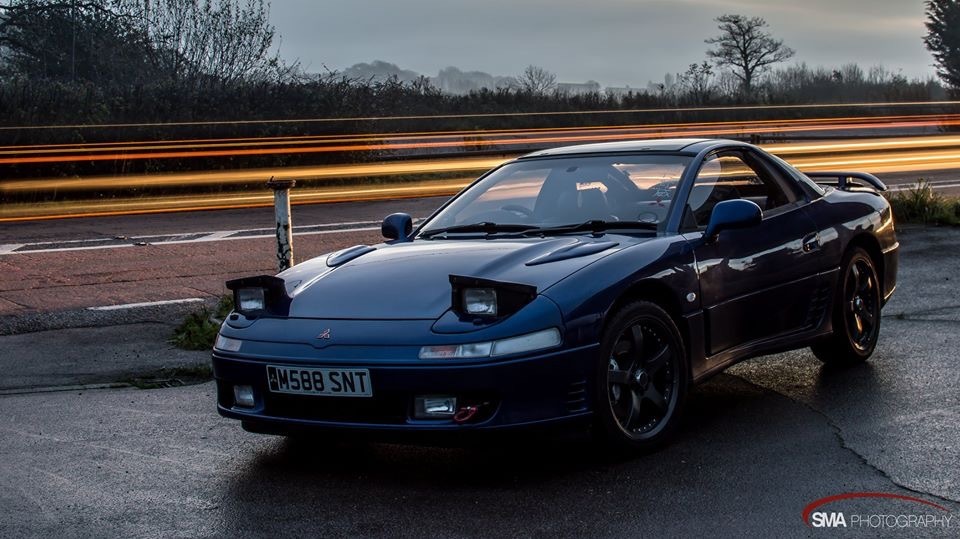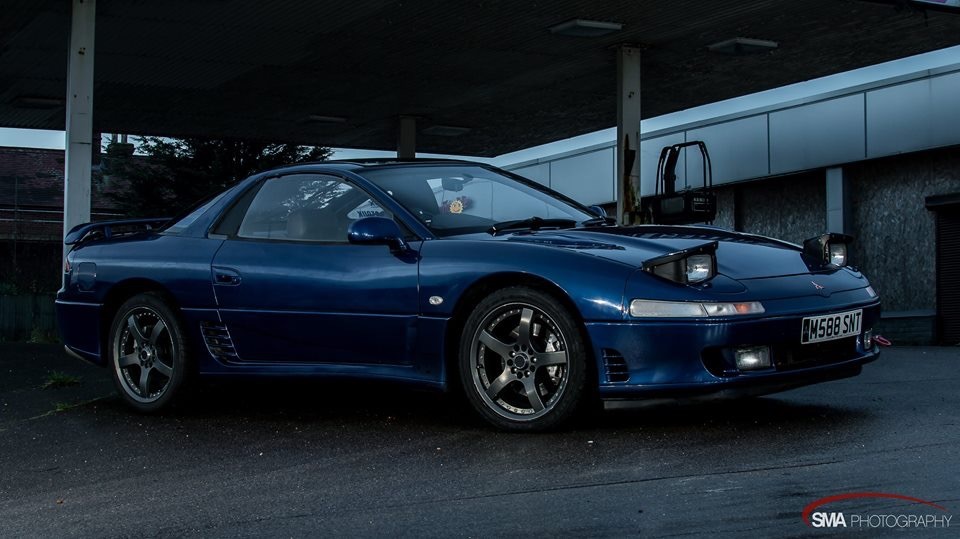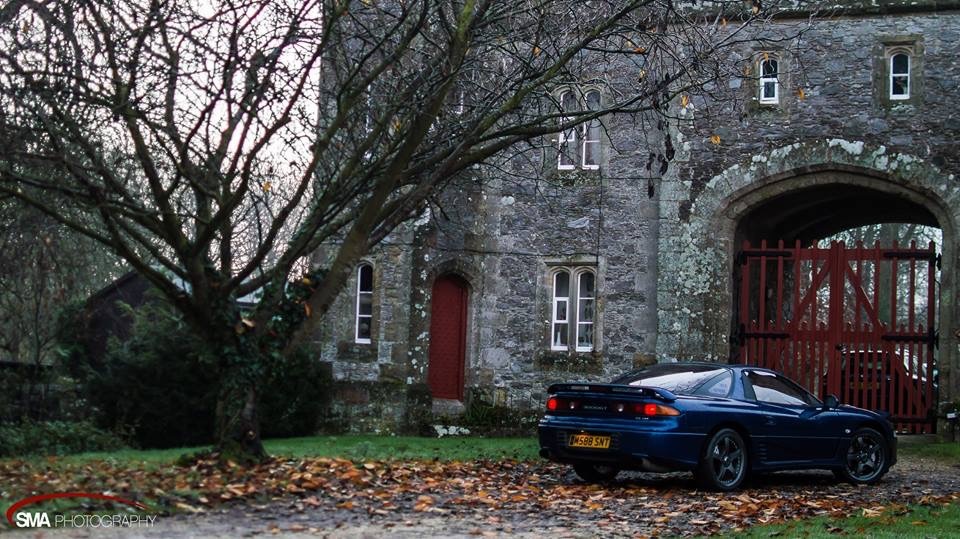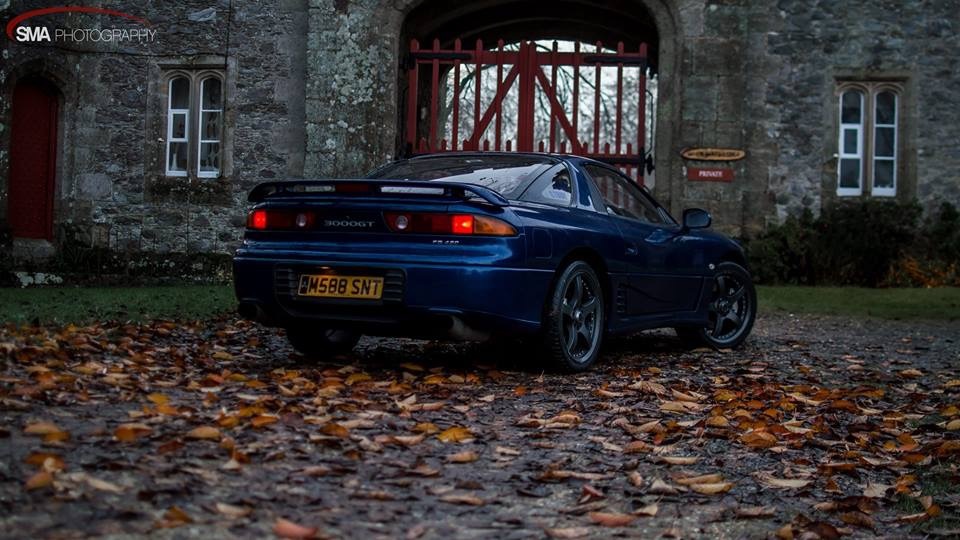 As is the way with photographers Sean wasn't too happy with some of the pics as apparently the mist ruined the focus so a couple of weeks later we went back out and took some more. In some different locations, here are those ones.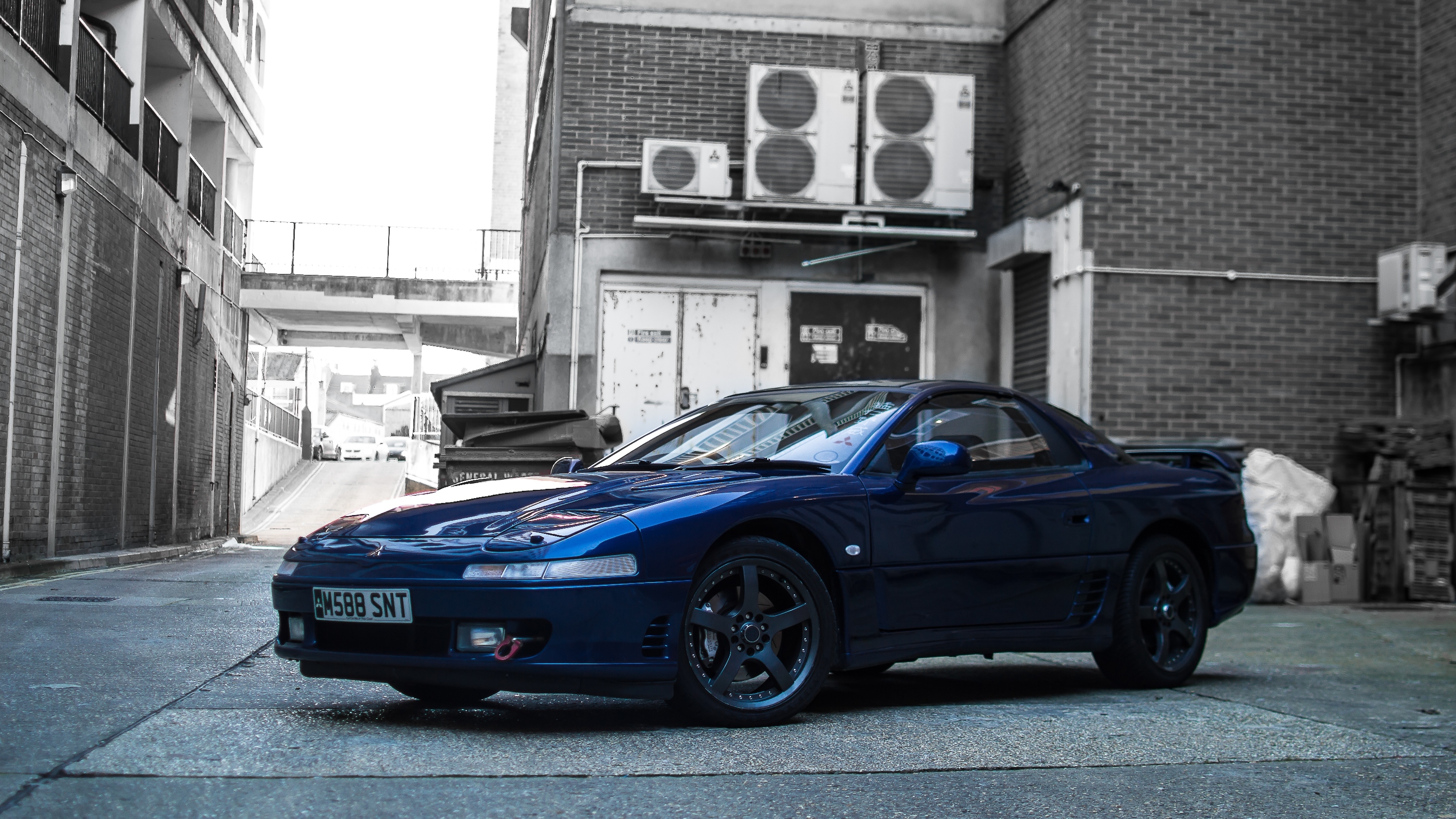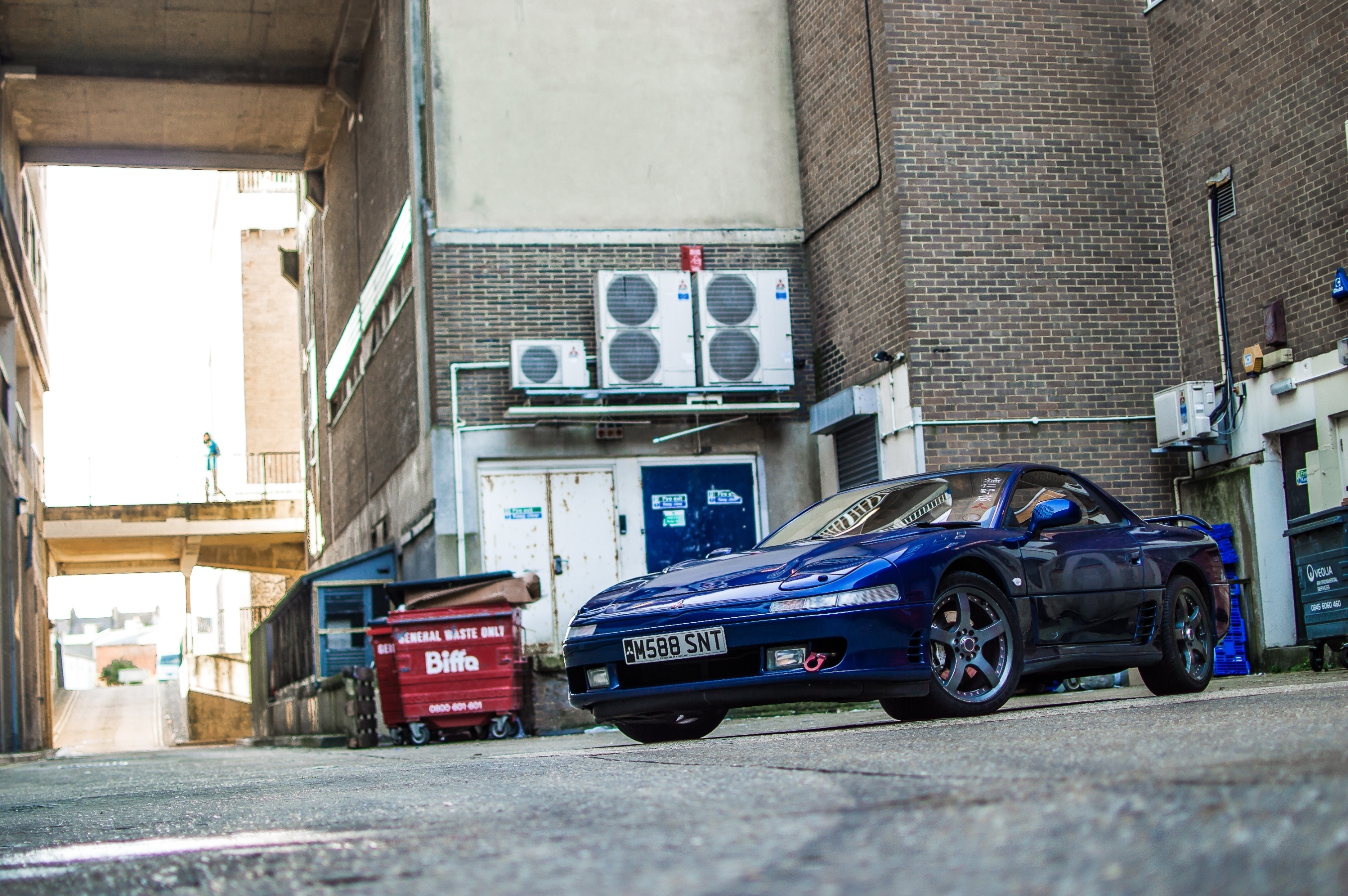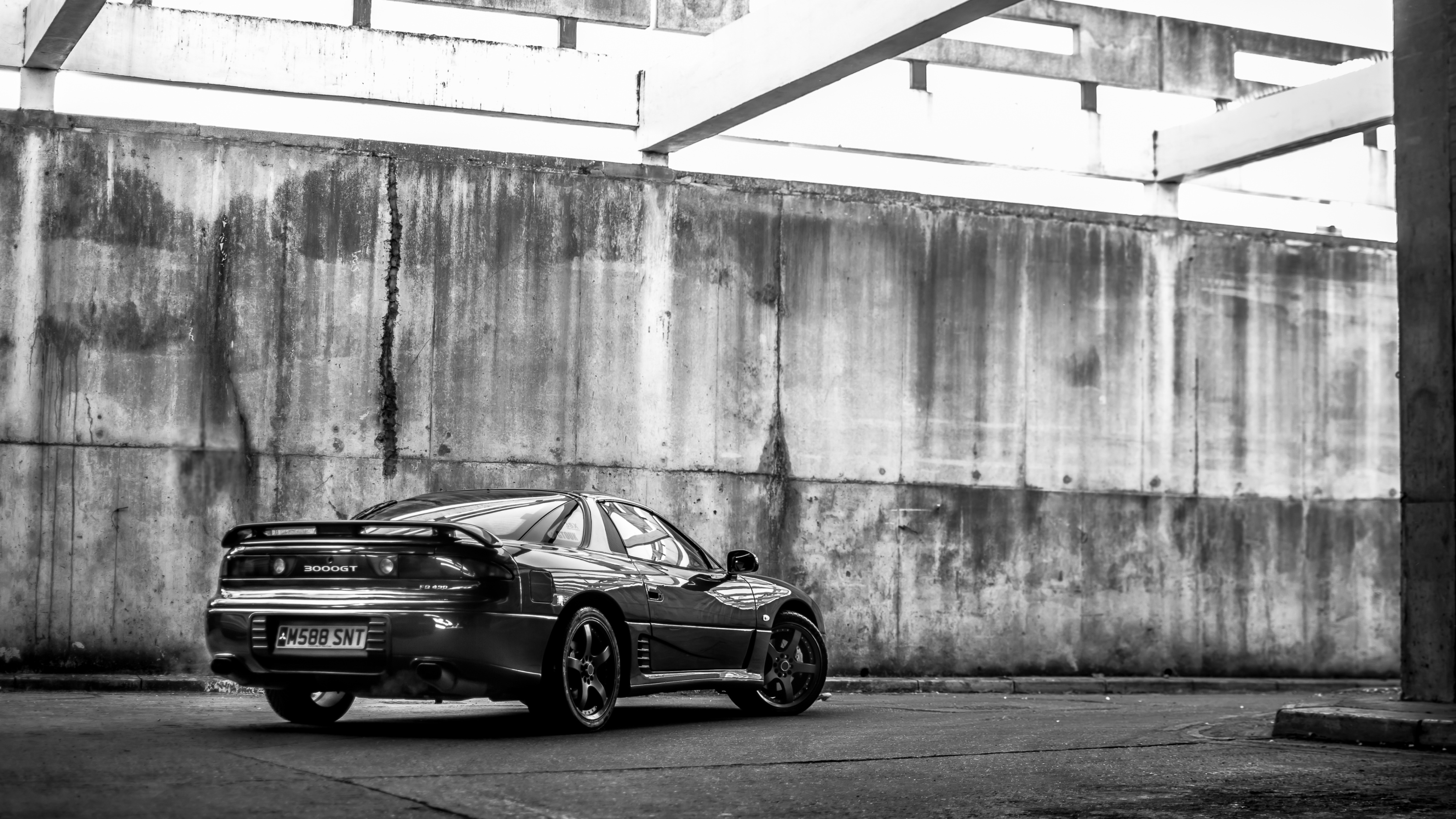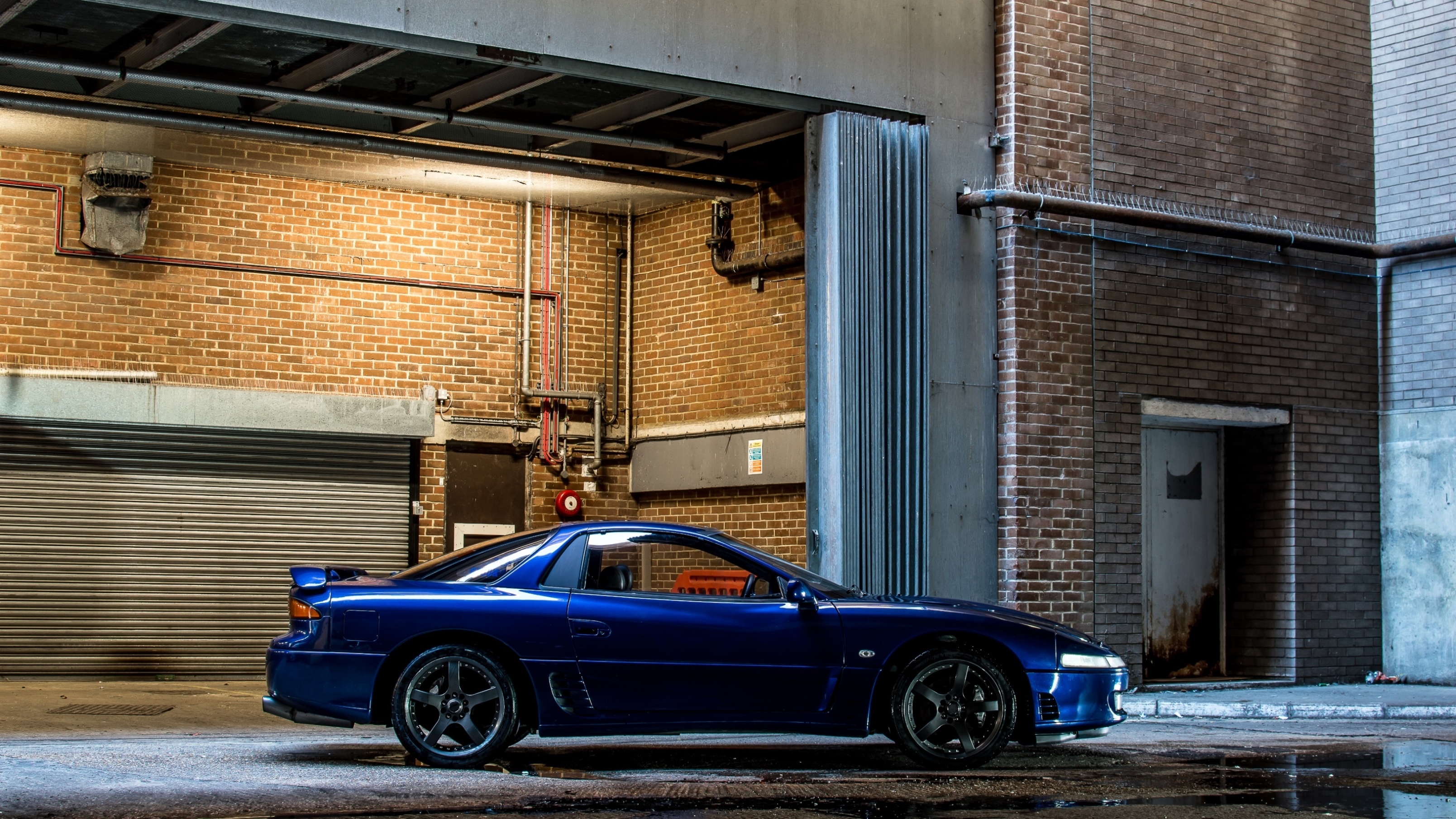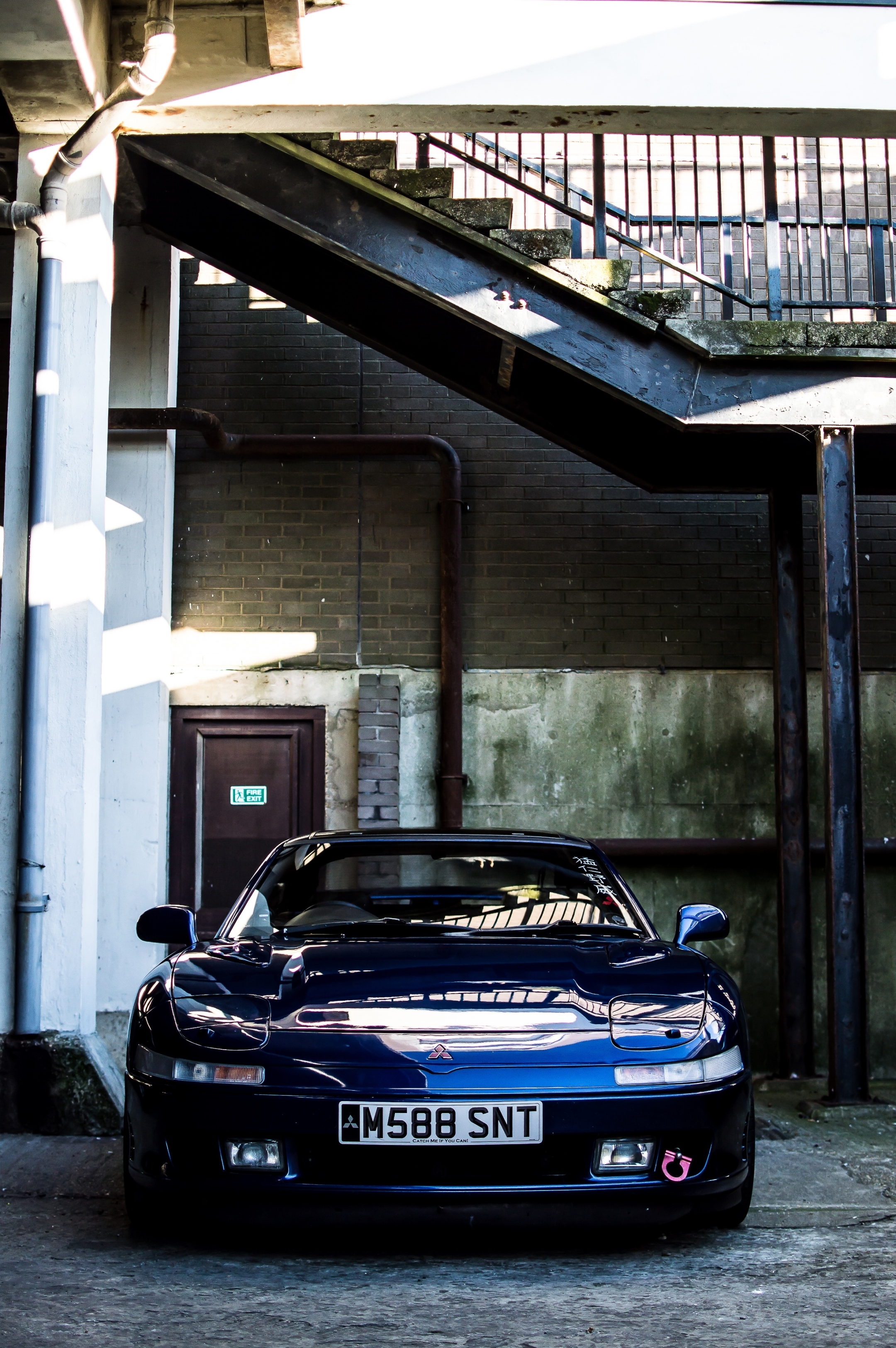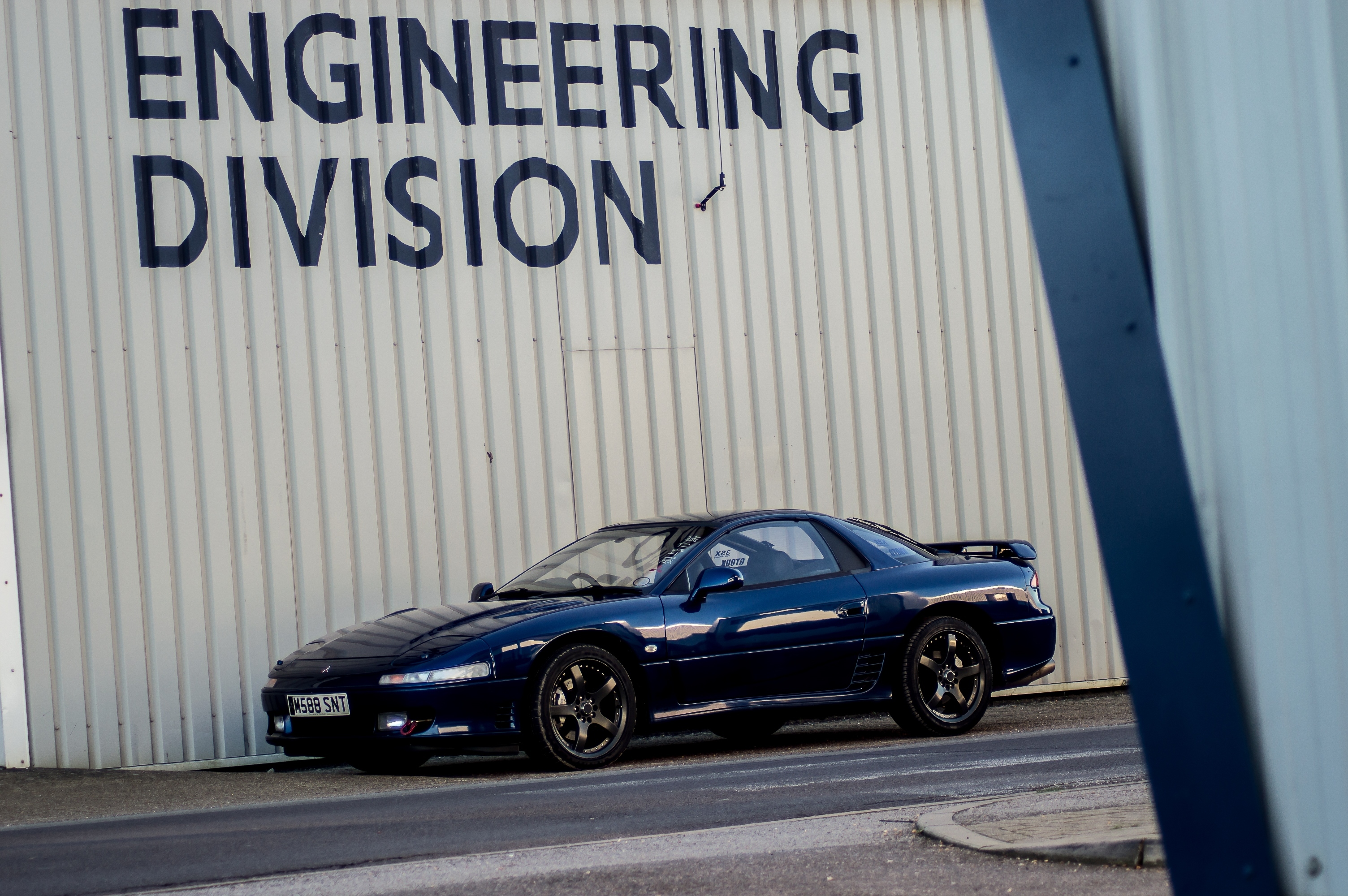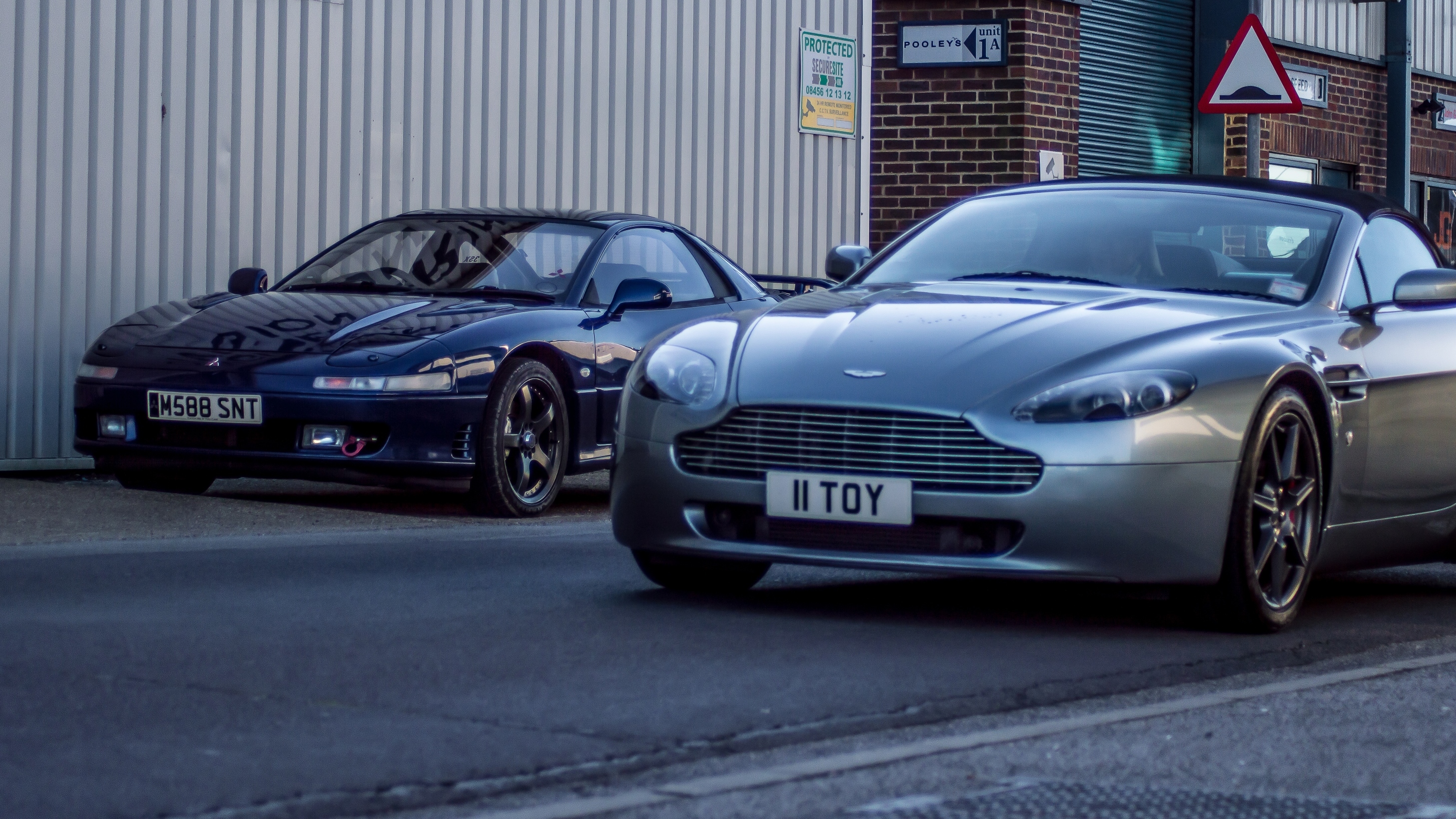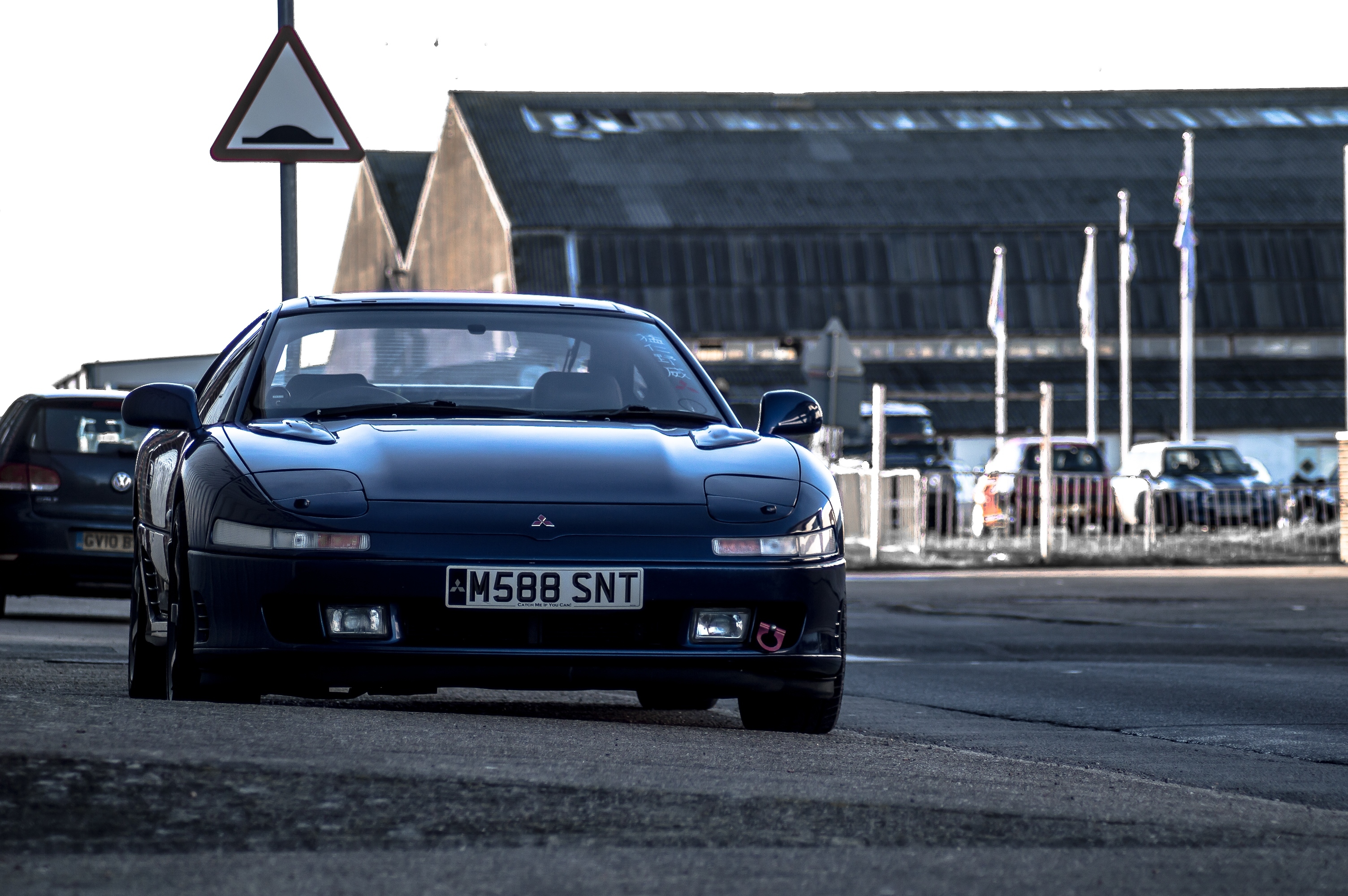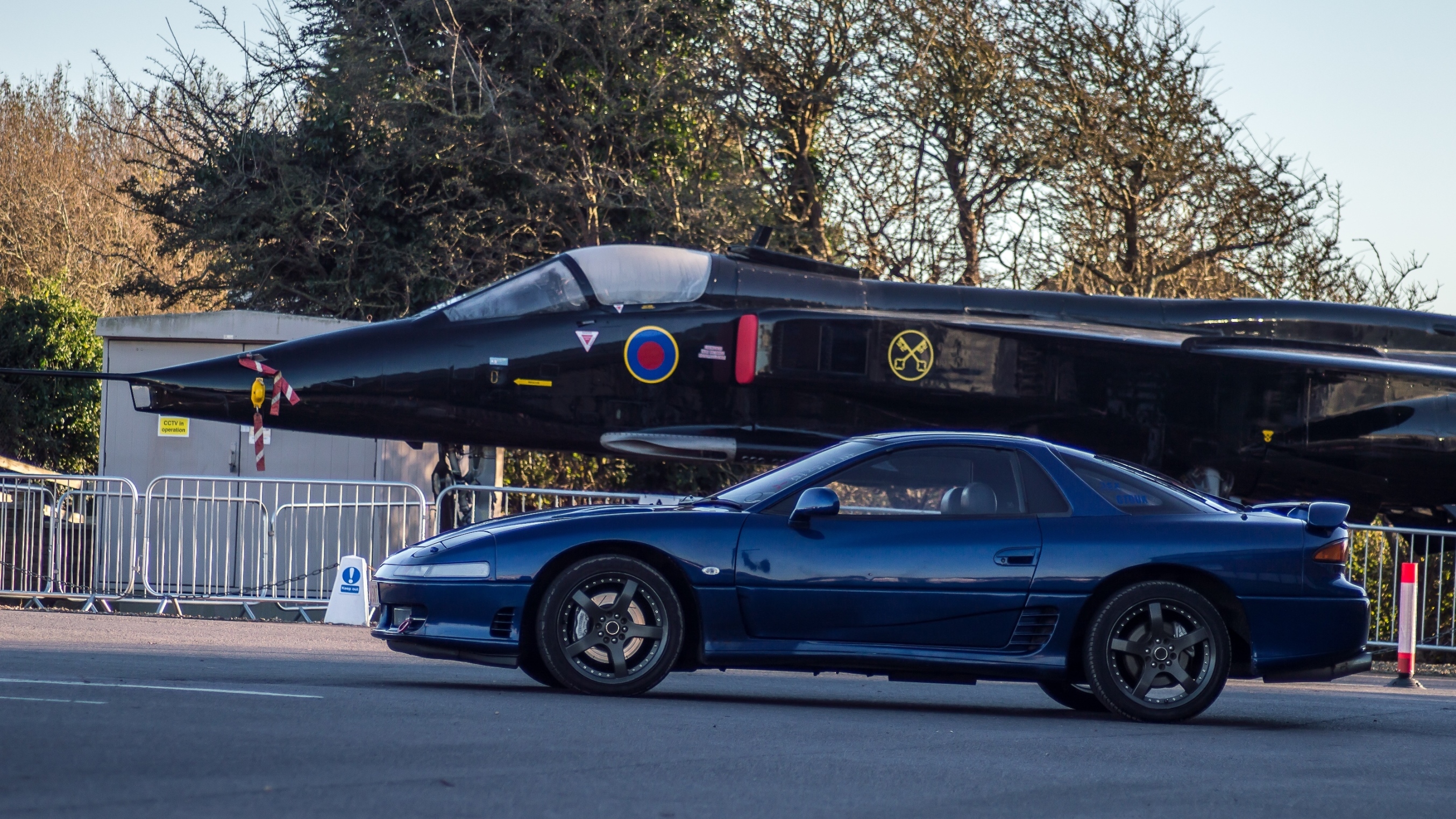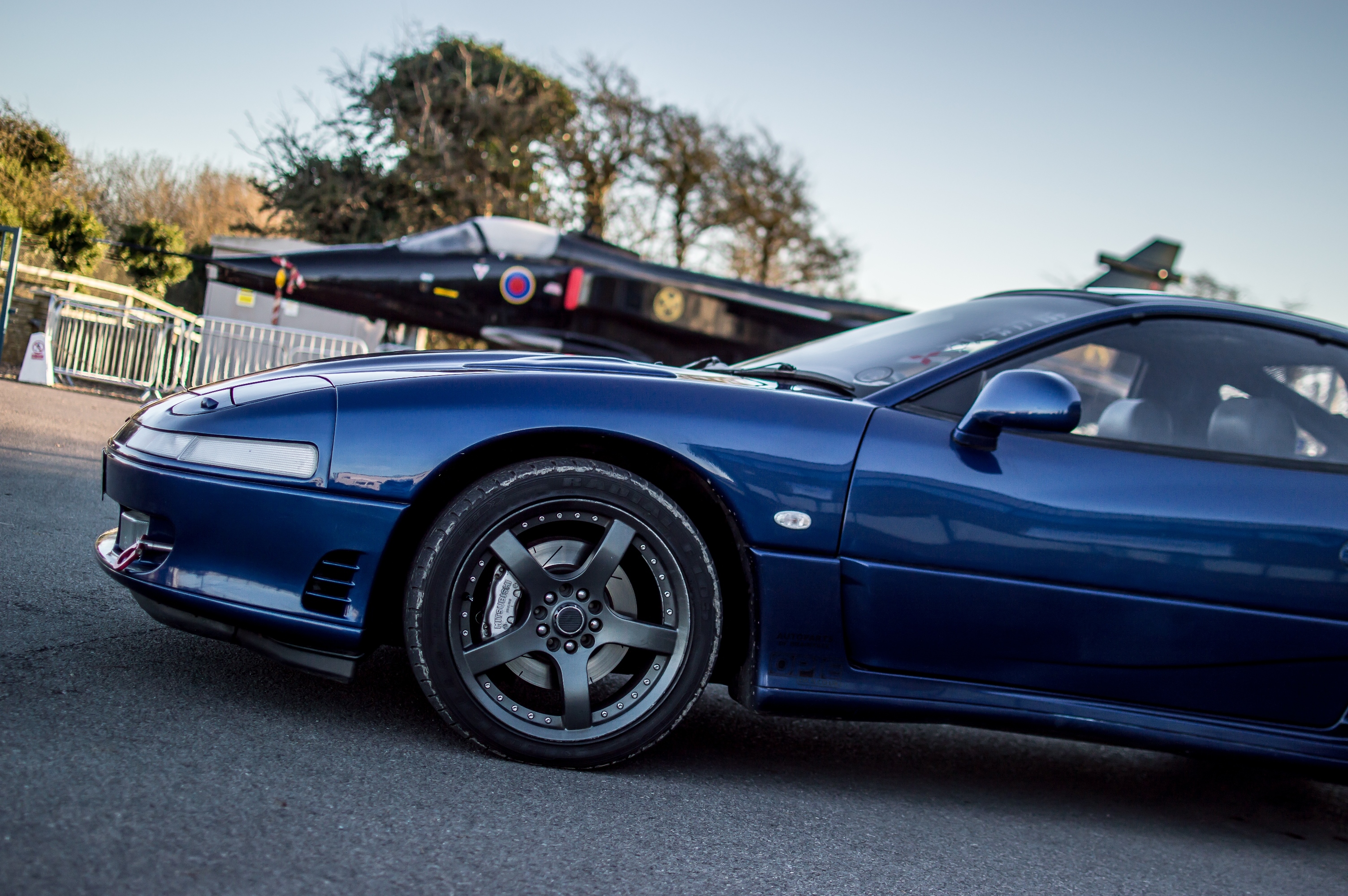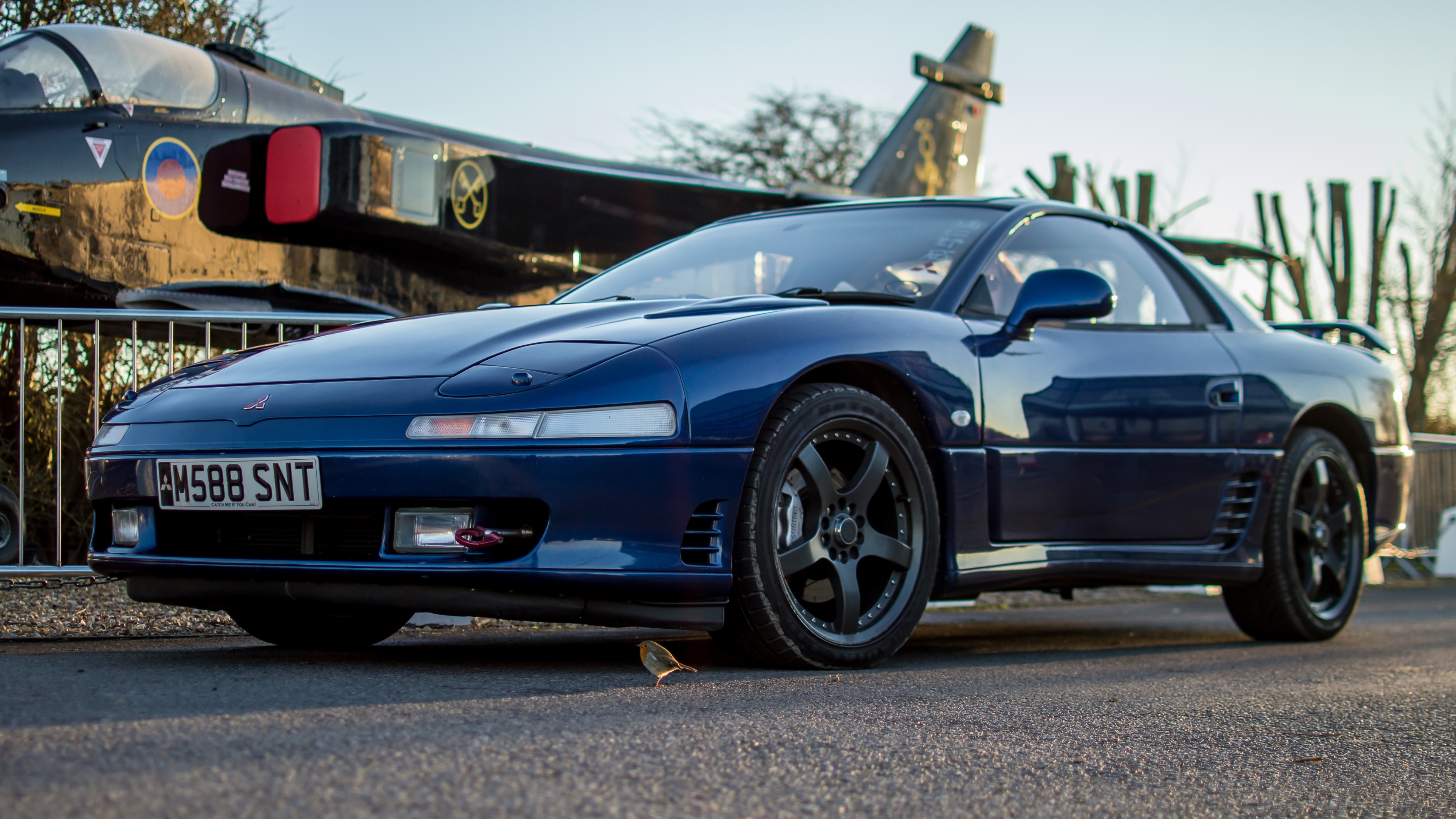 Again some amazing work by Sean who made Yuki look her best. Or so I thought… More on that later.
So after this I decided that Yuki deserved some special attention mechanically. Not that she needed it but a good service is always a good idea.
My list to accomplish was
Spark plugs – Denso IK24's
Oil and Filter – 10W50 Fuchs Titan (probably)
Fuel Filter
New battery (my car likes to click a few times on turn key before starting the car, think its the battery at fault)
Paint and fit new rocker covers – red wrinkle paint
Paint and fit new plenum – black wrinkle paint
Fit new glovebox lid (mine only stays shut if you slam it and wiggle the key about in the lock in a very precise way)
Clean and tidy the engine bay
Full clean wax polish job outside
What I actually got done was about half of that. All the mechanical stuff thankfully. The cosmetics will wait for another day. As some of you may have realised my work is very demanding and I very little free time for these things so you will notice in the progress of this thread I tend to do nothing for a few months and then spend a week doing loads.
Apr 15th 2015 – My first major issue happened
So far in my 3000GT journey all has been fairly smooth. Couple of small issues to iron out here and there but nothing major. But in April this year I got my first real shock. I was leaving work, cold engine nice low revs low load driving as I was leaving the car park and suddenly there was a noticeable change in engine note. I quickly pulled over and had a listen and yup 2 cylinders weren't firing. I quickly came to the assumption (not knowing the ignition system too well) that it would be coil packs as they run 2 cylinders each (wasted spark). So I got on the phone to Rob at Evil Empire and asked him if he had some in stock. He didn't. And it would be a few weeks, but he did have a second hand set on the shelf so for a very reasonable sum I had them on their way to me. So I got to work and fitted them and fired her up expecting all to be well. This was sadly not the case. So after a bit of research I found that the PTU also has 3 circuits firing 2 cylinders each. So with thanks to Crizdee on here to leant a PTU to me I got to the bottom of the issue.
Sadly when I stated her back up with the borrowed PTU while it was firing on all 6 it still didn't sound quite right. So I had a poke around and felt a blow from the rear mani. I can only assume that the vibration from running on 4 worked an already failing bit of gasket loose. This is still in the process of being repaired.
May 2015 – Japfest
I have been to Japfest many times in the past in other cars but this was my first in the 3000GT and with GTOUK. So I got on the phone to a friend who is a professional detailer and booked her in for a full days work. For those of you that didn't see the conversation on facebook at the time here was the order of play for the day:
Snow Foam
Hand wash (2 bucket method)
Decontaminate paint and clay bar
3 stage machine polish (including measuring paint thickness so he knew how aggressively he could polish)
Snow Foam (again) and quick clean
Hand Glaze
2 coats of sealant wax
2 coats of high gloss wax
Tail pipe polish
Rain repellent on the windscreen.
Dave at reflections detailing is a wizard and takes cleaning cars very seriously. Even when I was amazed with the look of a panel he decided he wasn't happy and did more corrective work. Amazing attention to detail. Especially as it was mates rates. I would recommend him to anyone in the Bracknell/Reading area.
Here are the pics from the day of cleaning (the scoob belongs to Mark who some of you may know as the occasionally tea boy at Eurospec when hes not playing with Jags.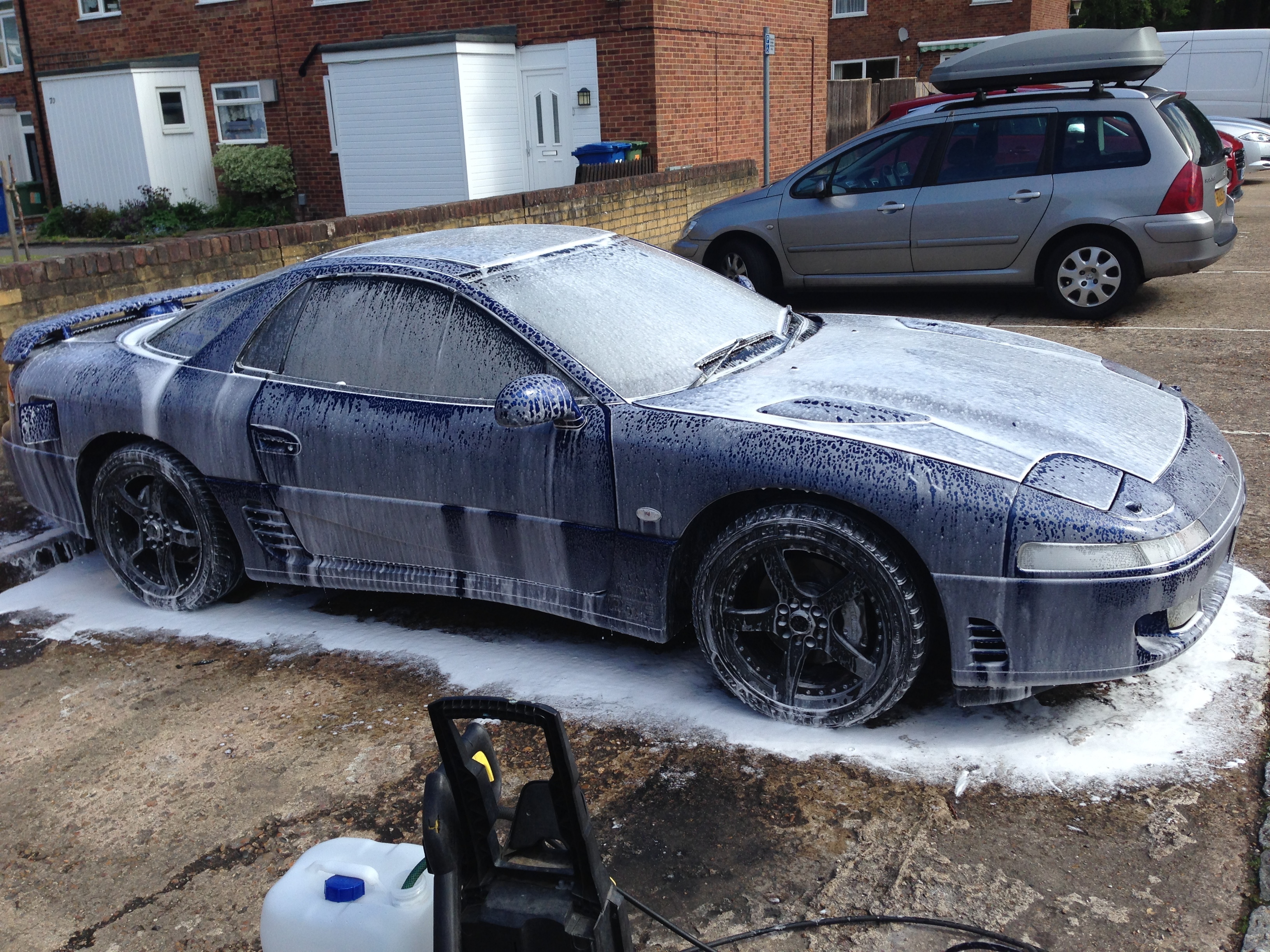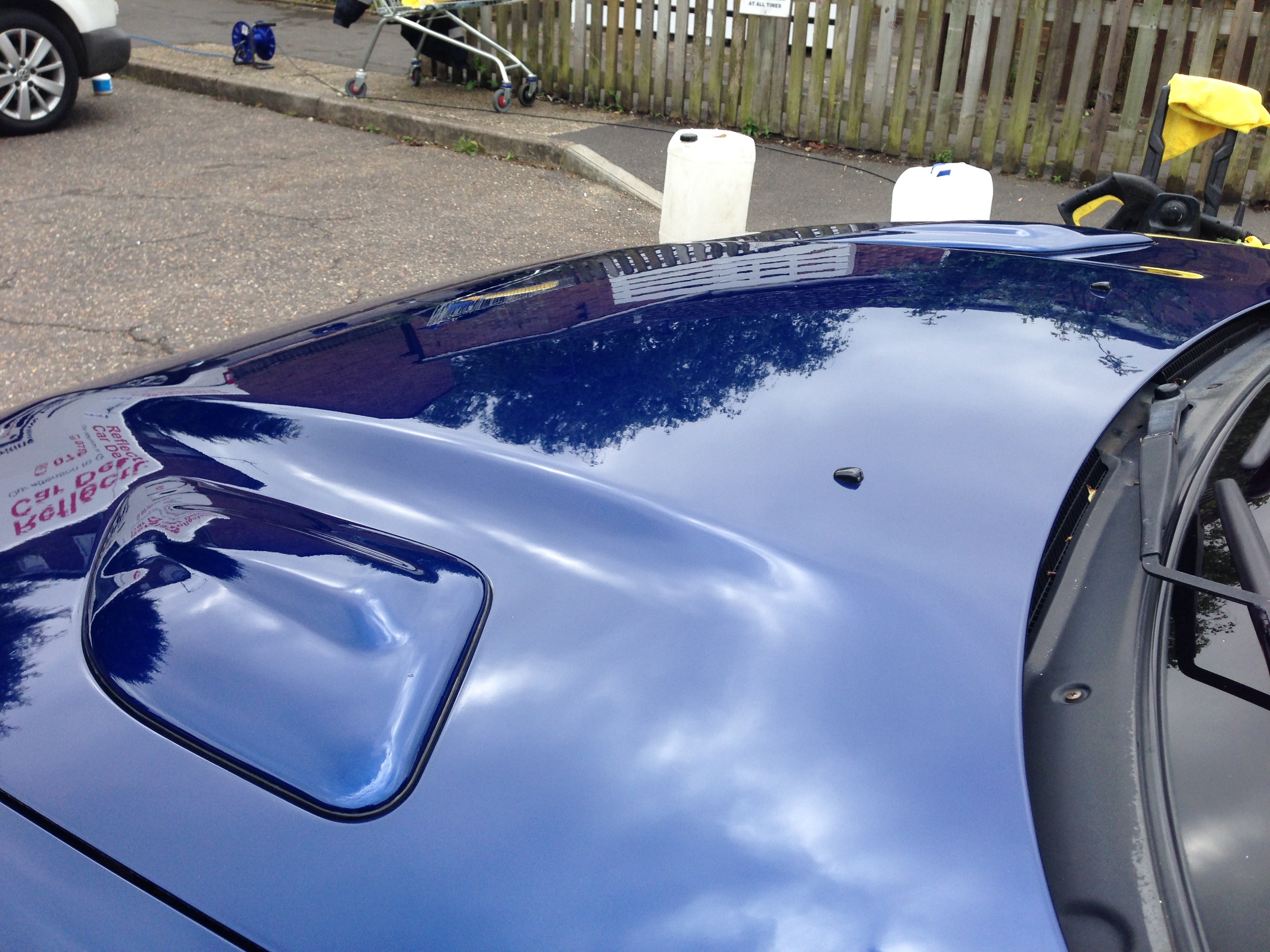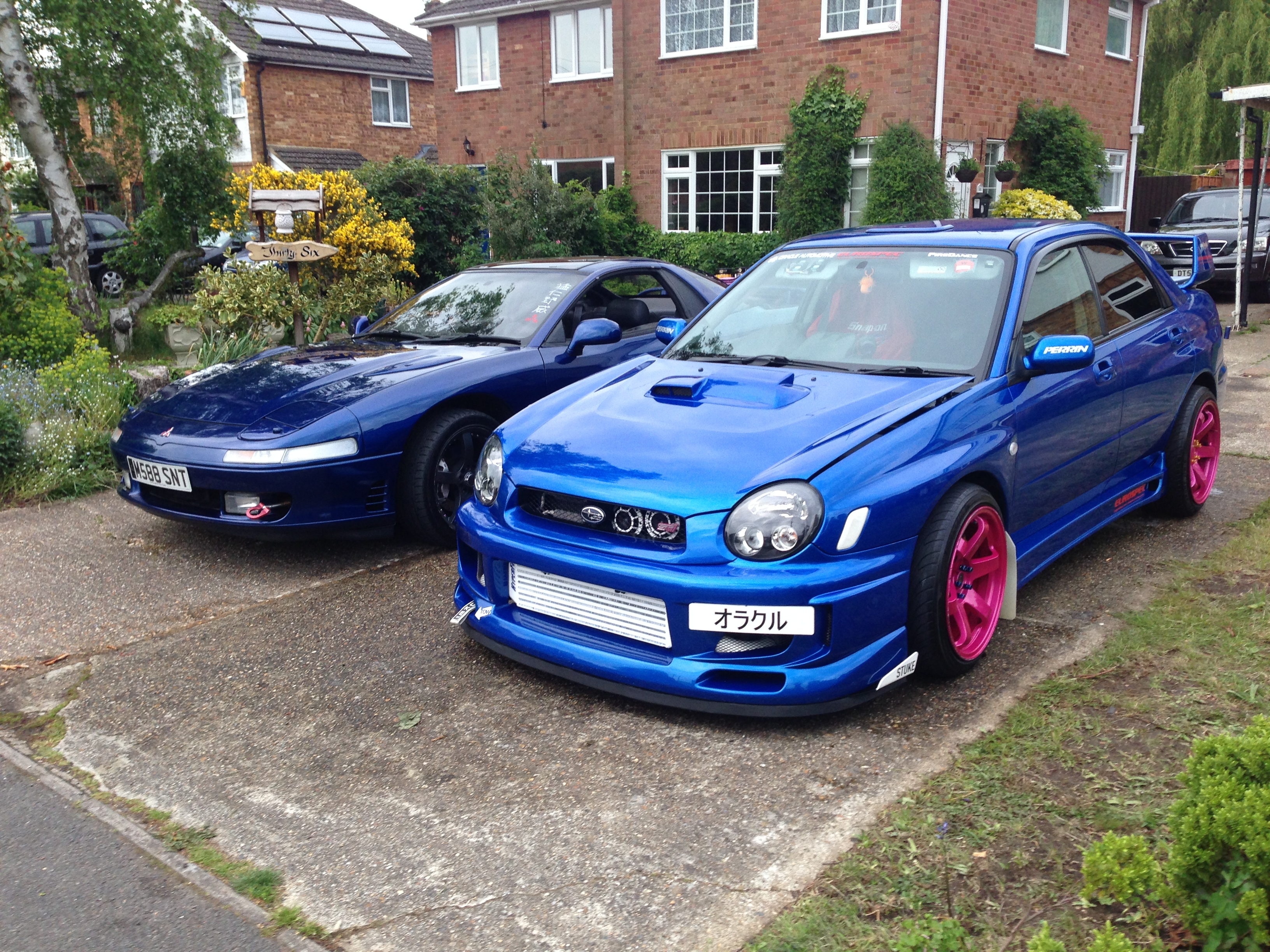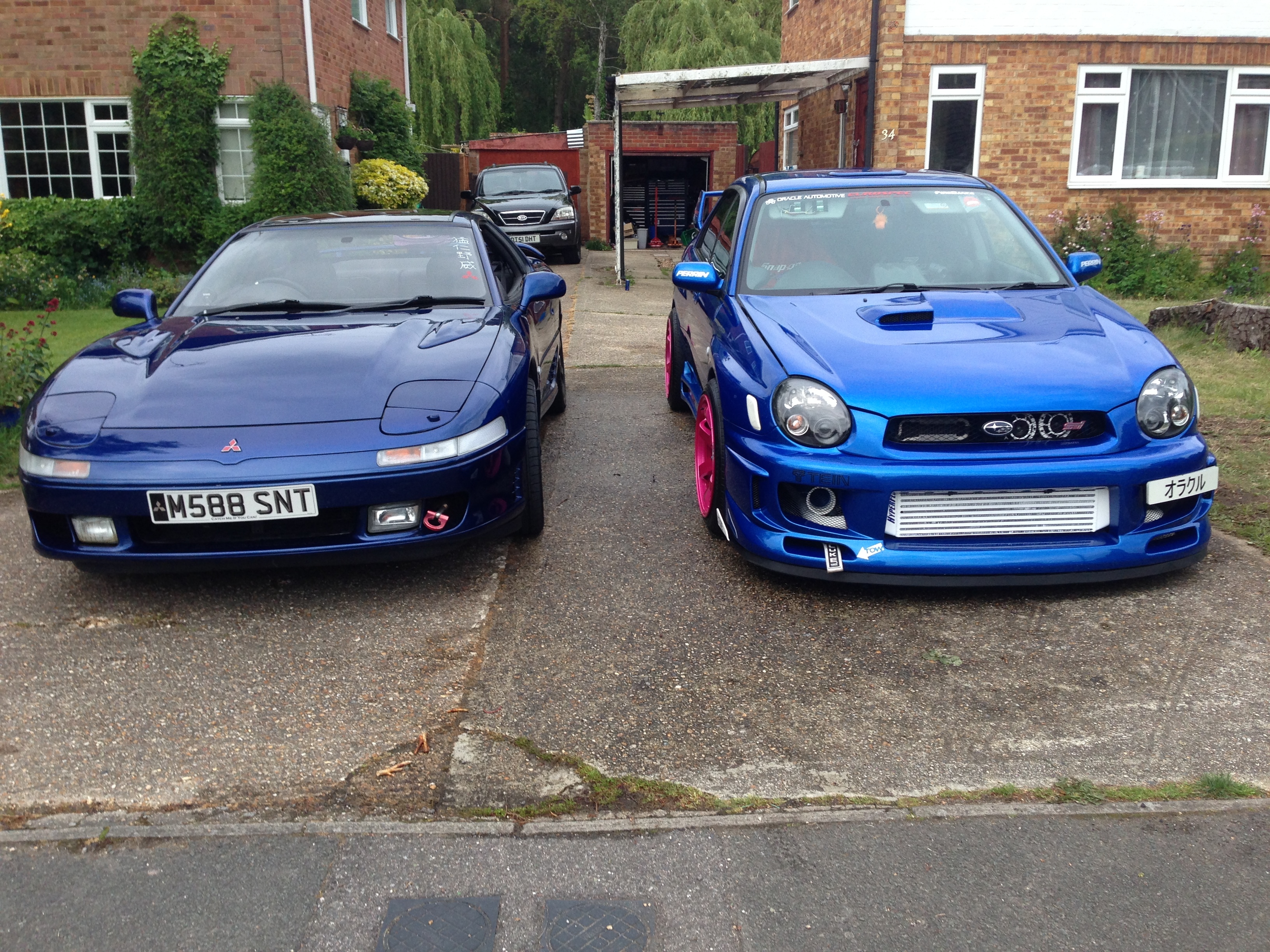 Japfest was an awesome day as usual and good to meet some faces from the club at long last. All the cars looked amazing but I like to think I didn't let the side down!
2 weeks later and still being amazed by Dave's work as half and hour with some speed detailer and she looked almost as good as the day he did the work.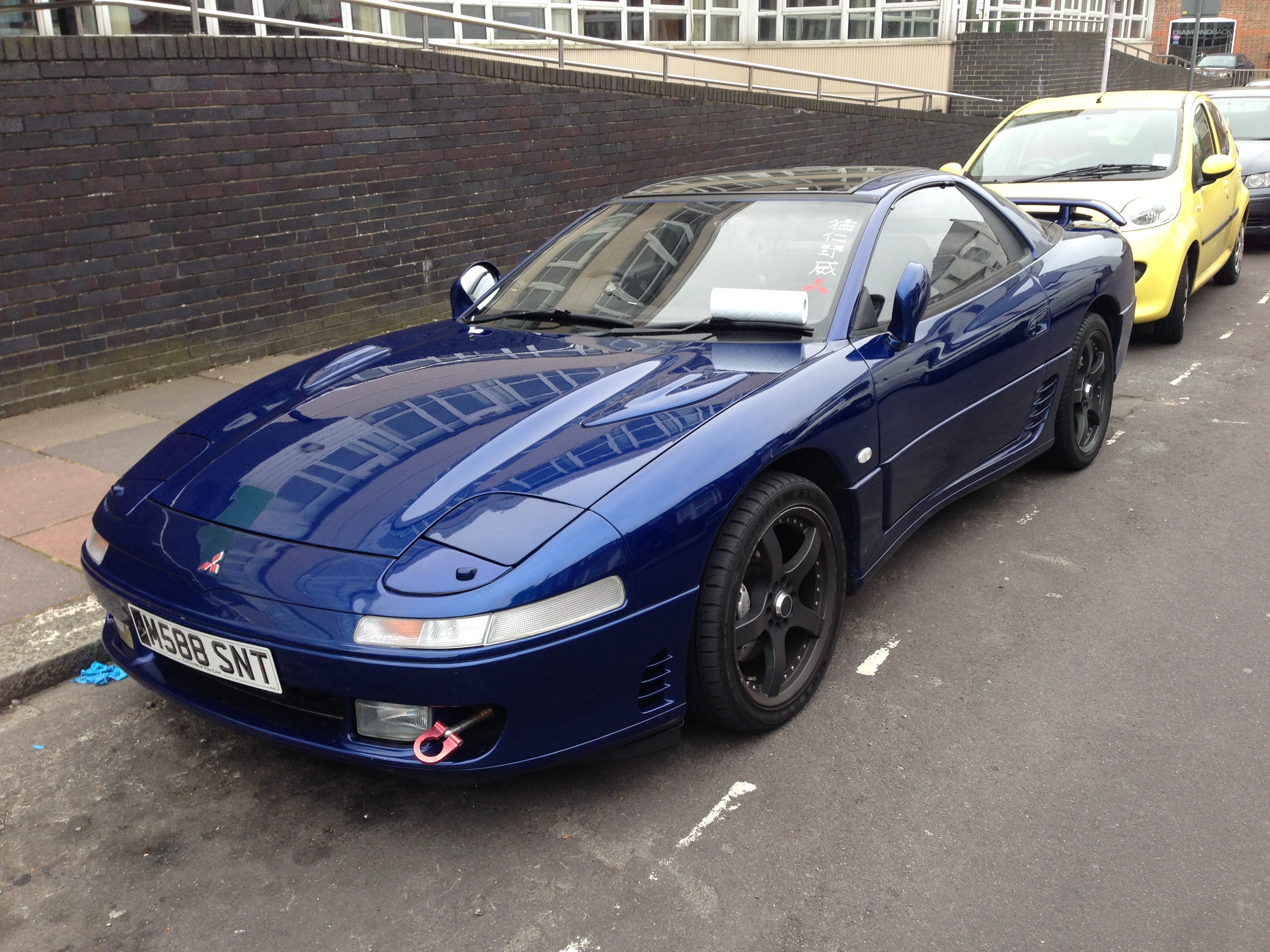 Since then with pending baby arrival plans and moving house not much has happened. This weekend I treated Yuki to some new brake pads. I went for EBC Redstuff and initial impressions are very good although I am still in the bedding in phase. But the initial bite is awesome and I am sure they will perform well.
I also gave her a proper wash and the work Dave put in is still showing through.
Next up will be a couple more small things that need doing, the rear mani gasket and then mapping time. Finally get rid of the slight hesitation and maybe unleash a few more ponies. I'm not aiming for big power. I think the spec I have now is spot on for the road but no one turns down a bit more power when its offered.
Anyway this has been a ridiculously long post but in future I will keep it up to date with smaller updates!
Last thing I wanted to add here is a massive thanks to everyone in this community. Since joining GTOUK I have been nothing but welcomed and the support right from the stages of looking for a car and buying it and through the problems has been incredible. And of course having my car voted as car of the month a few months back so thanks for those that voted for me. Those that didn't… well you know what you can do! :stuck_out_tongue: Love to you all.
This post was taken from the Full-Member's Only section of the forum, see the post here if you're a full-member. 
https://www.gto.club/wp-content/uploads/2016/02/Car-of-the-Month-January-2016-maxxbradley-1.jpg
1156
1998
stevie
https://www.gto.club/wp-content/uploads/2014/03/2014030402-owner-club-reduced-background-size-340x156.png
stevie
2015-08-17 17:14:47
2016-08-28 12:10:44
Yuki the Blue Mk1 3000GT