Post by Steve Bulter.
My history of wanting!!
So after wanting a UK spec 3000gt since I was about 14 I finally decided I could afford one at 28years old! I only waited 14 years!
I used to live only a few miles from a mitsubishi garage that had a couple of GTs in stock. I used to love going and dreaming about them. I always spotted one on the roads near our house in Wokingham.
So I started looking for one…I knew what I wanted… A 3000gt in red… Had to be red!! I traveled miles to go and look at a few… But non were ever right, the worst I looked at had been advertised as well looked after… Cam belt changed etc… Got to Dartford to find a dodgy secondhand dealer, a gt with rusty coolant, chips out of the cam belt and no battery!!!
2 weeks later a friend of mine drove me to Gloucester to go look at one that was pushing my budget of £5k. I was sold…the car was boughten the bloke delivered it to my mates 5 days later due to him MOTing it for me … Here's where I add he was a dealer who sold corvettes off his drive.
Neil's drove it around to mine that afternoon after work after spending all day polishing and waxing it for me!!
1st day of ownership!!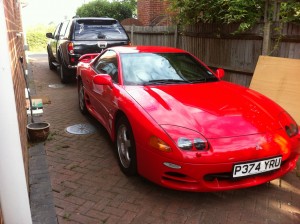 JAE 2015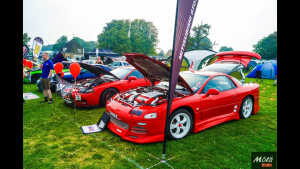 At this point in her life I decided she was staying standard… Ill just refurbish the alloys!!….. Then the bug bites… And hard! Lol
Body kit… It was what I thought would be a very slight body kit… Not too stand out ish… Not too in your face…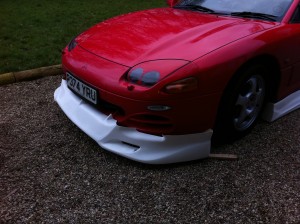 So with the kit dry fitted it was off to the body shop….
For a full rub down!!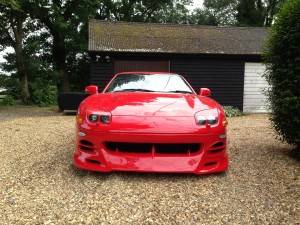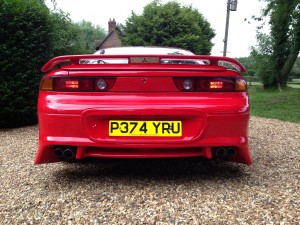 About 2 weeks after she came back I took the angle grinder to the body kit for the first time… She was too low. Speed bumps couldn't be attempted let alone mastered… In the following year she's been cut up 3 times to get ride height back…whist keeping the bodykit look, in places I cut 11cm in height off!!
New alloys followed quickly to reduce my wheel gap, bought off a fellow member and refurbished in brilliant white
Zunsport grills and massive engine bling programme began..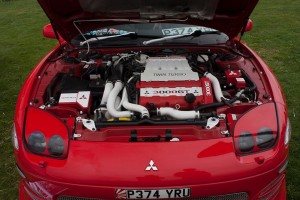 White is definitely my theme!! Not very practical I will admit but it gets noticed!!
My attention shifted to the boot.. It's still a work in progress and ill probably not be happy untill I have a
Full fibreglass installation done but its time and I don't like her in bits or unfinished for shows.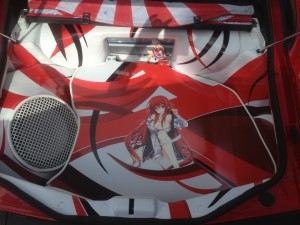 Future modifications and things to get done (2015) lambo door conversion (didn't do this in the end), body kit repairs and adjustments, custom canards and the ever important water pump (now done).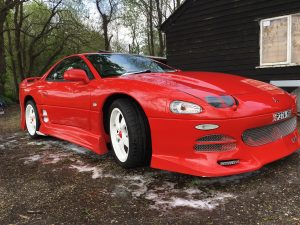 My previous cars
I did a lot to my 1979 mini .. Some might say I trashed it ha ha … The bloke I sold her too for £500 wrote it off on the way home, I should have kept it… Worth a heap now!!
Vauxhall corsa 1.2 SXI. …blegh! enough said
My current work truck. Mitsubishi L200 warrior… Affectionately called Bubble!!
I love my GT.. I don't think I would ever sell her. I can't imagine a situation where any amount of money would be the right amount to sell her 🙂
https://www.gto.club/wp-content/uploads/2015/08/image-4.jpeg
2448
3264
stevie
https://www.gto.club/wp-content/uploads/2014/03/2014030402-owner-club-reduced-background-size-340x156.png
stevie
2015-08-17 21:04:44
2016-08-28 10:10:28
Butlers car project